Preaching Jesus Christ
Reaching Hearts and Minds
Fr. Bill Garrott, OP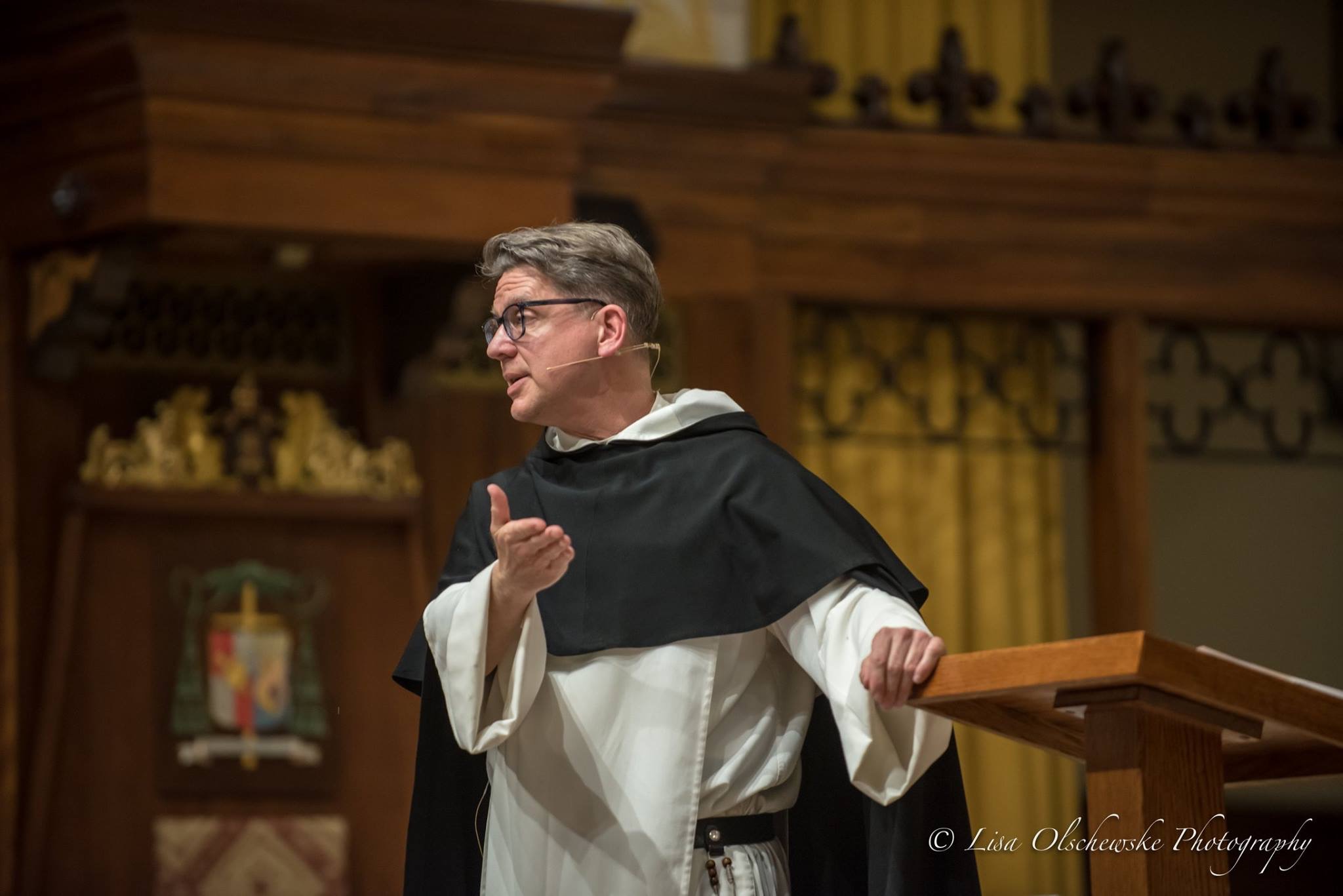 PARISH MISSIONS
Dominican Friars have been preaching God's Word for over 800 years to facilitate a life-changing personal encounter with Jesus Christ.
A parish mission is an evangelical moment in the life of a parish which typically runs three nights. Using keyboard and guitar, Fr. Bill leads parishes more deeply into the life of the Holy Trinity through the experience of God's healing mercy.
The black and white dog with a torch in its mouth is an icon of the Order of Preachers often pictured by the side of St. Dominic. His mother, Blessed Jane of Aza, dreamt she would give birth to a black and white dog running around the earth with a torch in its mouth. She grasped the meaning of the dream after her son founded his Order of Friars Preachers (the Dominicans) in 1216 to preach the fire of the Gospel of Jesus Christ around the world in black and white robes. In the Middle Ages, the Dominicans were known as the "Dogs of the Lord" which comes from a play on two latin words: domine cannes.
"Contemplate and share the fruits of your contemplation with others."
St. Thomas Aquinas